If you're considering being a dental hygienist, we applaud you. It's a challenging but rewarding job you'll enjoy going to day-in and day-out. However, it's still important to consider different dental hygienist education requirements in Canada before starting. You don't want to invest time into something and realize it's not for you.
And, luckily, at rdhu, we've been doing this a long time. We've worked with over 16,000 students across the globe and in Canada. So we know exactly what students are often surprised by, the good and the bad. So, without further ado, here are 5 things to keep in mind about dental hygienist education requirements in Canada.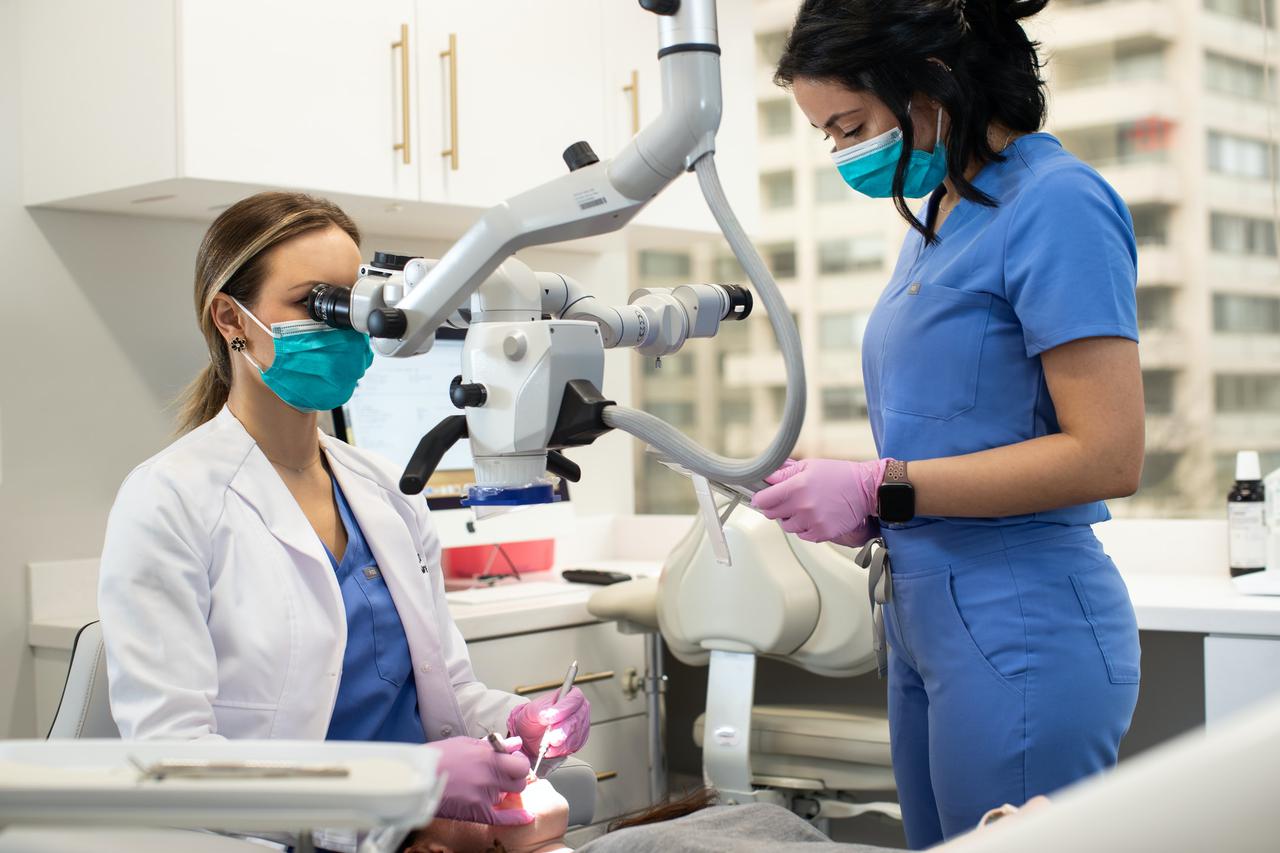 1. Getting licensed
To be able to practice in first place, proper registration and licensing are essential dental hygienist education requirements in Canada. There's a process in place and it takes time. And, more importantly, it takes learning.
What you should know is that, depending on where you are, different education requirements could be in place. There could be different regulations for where you live than there are for someone on the other side of the country.
For that reason, it's best to contact your provincial or territorial jurisdiction to get the low-down on exactly what this will entail. And, let's be honest, dealing with the government is an education all of its own!
2. Accreditation
Additional dental hygienist education requirements in Canada include earning a minimum of a diploma in dental hygiene from a college, university, or private post-secondary institution. And, if you go through a private institution, it must be equivalent to a full-time program of at least two years. This means it has to meet the Entry-To-Practice Competencies and Standards instituted by the federation of Dental Hygiene Regiment. So, if you have any doubts, do your research and ask. Because you don't want to go through a program that isn't accredited.
3. Certification exam
It doesn't stop there. Graduates need to pass the national Dental Hygiene Certification Exam. This means, yes, more work. But it'll all be worth it! And, just so you know, one of the key dental hygienist education requirements in Canada is that it simply doesn't stop. Even after you pass, you'll be subject to the CDHO's Quality Assurance program to demonstrate that you're developing your skills and practicing safely and effectively. So self-improvement and a passion to learn are an absolute requirement!
4. Funding
If funding is an issue, just know having money isn't one of the dental hygienist education requirements in Canada! There's financial assistance available from the provincial government, and even from private institutions.
We recommend going through the government if you can. For example, the Ontario Student Assistance Program (OSAP) offers zero-interest loans while you're studying. So, if money's an issue, just know that it doesn't have to what stops you!
5. It takes time
This isn't the kind of program that takes a few months to complete. It takes time. It's definitely an investment of more than just money. So one of the most important dental hygienist education requirements in Canada is that you should be ready to invest your time.
These programs often take four years to complete. During the first two years, the courses are like what you'd take in Associate Degree programs, and in the last two, the courses are more intensive and specific to dental hygiene.
Sign up no to begin courses!
Sign up now to get started! You'll be happier the sooner you get this done. And, once you have, we guarantee you'll be all smiles like you just got your teeth cleaned!